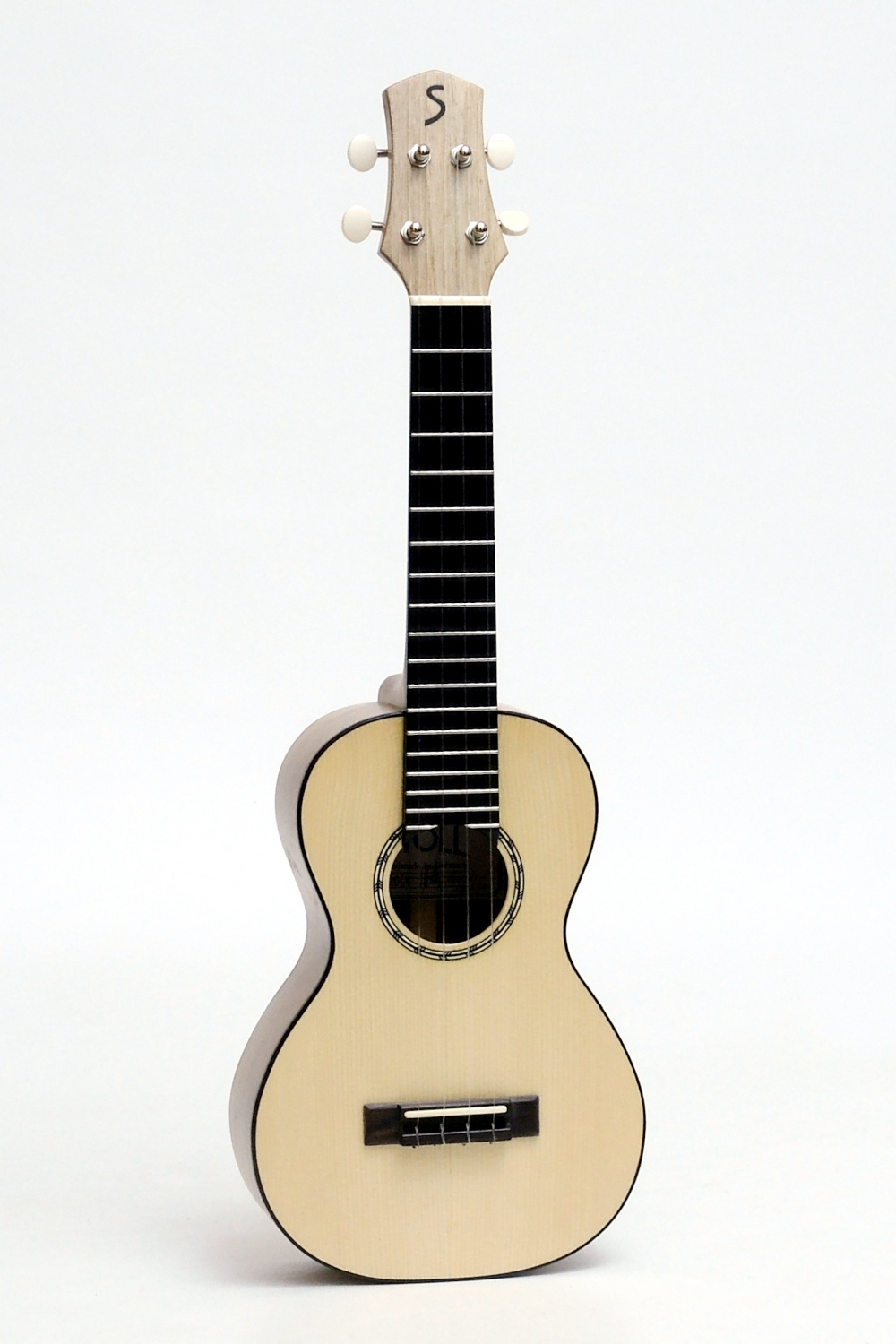 Overview
Professional Ukulele for Professional Players
With the accumulated experience of a whole guitar maker's life, we build ukuleles for the highest demands. With its quick response and wide frequency range, Filomena can be used in an orchestra or band, as well as a soloist instrument.
Walnut wood provides a warm, earthy tone.
Description
Wood and Features
This concert ukulele is made of solid Walnut with Spruce top and a neck of Spanish Cedar. Subtle Rosewood inlays and a Maple rosette complete Filomena's visual appearance. Sustainability is a concern for us. All Rosewood components were made from off-cuts. Much of the wood used comes from domestic sources or from sustainable cultivation. Models made from purely local woods are also available upon request.
Worth CT Carbon strings are the ultimate in the ukulele field. They enhance tonal development while adding a touch of Hawaii to the sound. For easy and safe tuning, high-quality Schaller tuners are applied.
Handling/Playability
Filomena, with a scale length of 380 mm, fits very well in the hand. With 38 mm, the nut width is slightly wider than with conventional ukuleles. This allows for a pleasant playing comfort. Due to the extended fingerboard, even the highest registers are playable. Ambitious ukulelists will appreciate this.
Due to the quick response and dynamics of the tone development, it has a wide range of applications. In addition to the traditional areas, it is particularly suitable for modern playing techniques such as fingerstyle or tapping.
Sound
Optimised body shape and internal construction transform the rather short, percussive original sound into a powerful, balanced euphony. The tone gains contour and substance and extends over a very broad frequency spectrum, making Filomena well suited for solo use.
Walnut in combination with spruce adds a warm, earthy tone to the extraordinay tonal character of Filomena.
Specifications