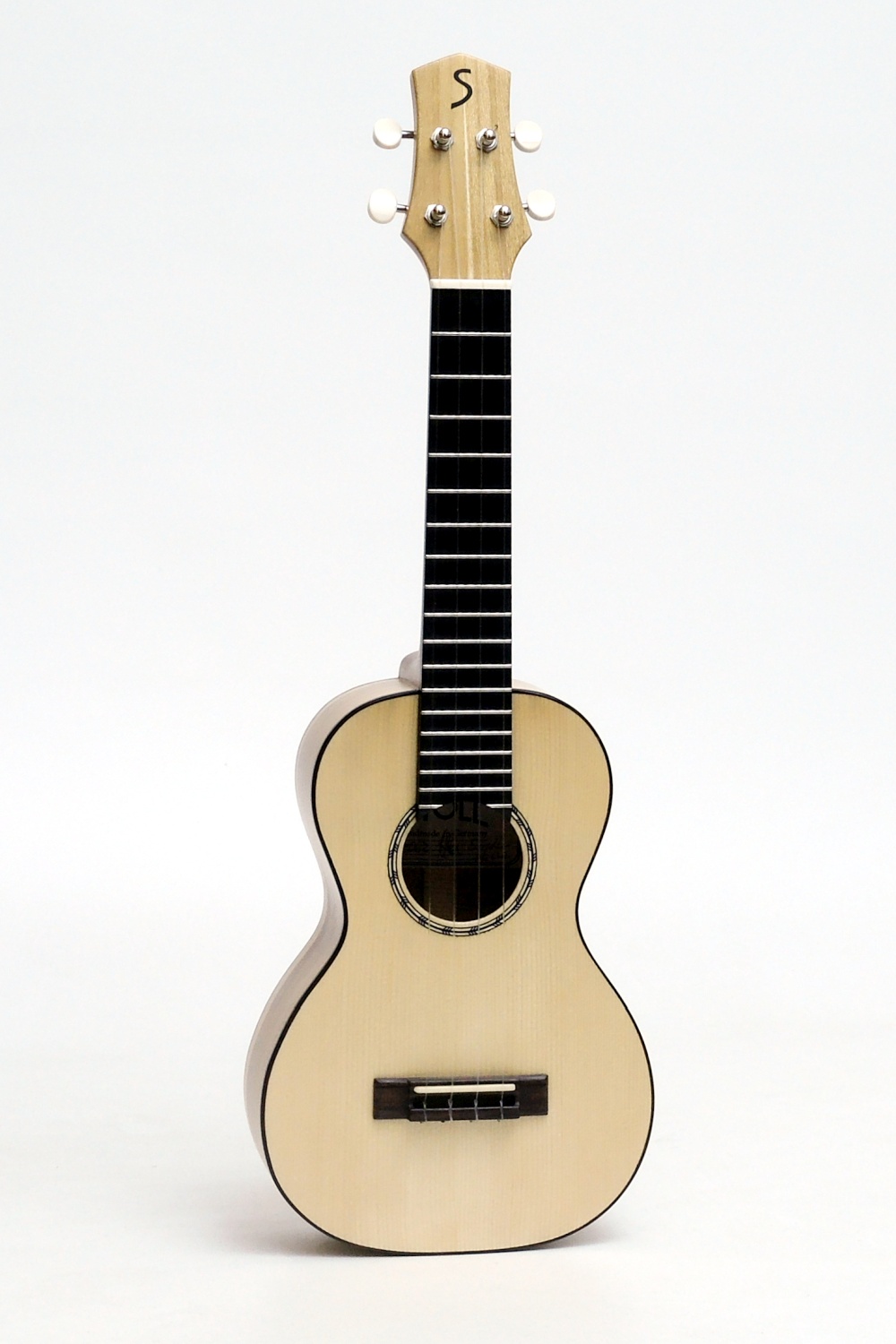 Overview
Professional Ukulele for Professional Players
With the experience of a whole guitar maker's life we build ukuleles for the highest requirements. The fast response and a wide frequency range allow the use not only in orchestra or band, but also as a soloist instrument.
Black locust provides a powerful, crisp tonal character.
Description
Wood and Features
Solid Black Locust with Spruce top and Spanish Cedar neck characterise this concert ukulele. Tasteful rosewood purfling and a Maple rosette complete Filomena's visual appearance. We pay attention to sustainability. All Rosewood components were made from offcuts. The majority of the woods used originate from domestic sources or from sustainable cultivation. Models made of purely local woods are also available on request.
Worth CT carbon strings are the ultimate in the ukulele sector. They support tone formation and at the same time conjure up a touch of Hawaii in the sound. High-quality Schaller tuners ensure easy and reliable tuning.
Handling/Playability
With a scale length of 380 mm, Filomena is very comfortable to hold. The nut width of 38 mm is somewhat wider than with conventional ukuleles and thus allows comfortable playing. Due to the extended fingerboard, even the highest registers are playable. This opens up completely new possibilities for the ambitious player.
The quick response and dynamics of the tone development make it extremely versatile. Besides the traditional use, it is particularly suitable for modern playing styles such as fingerstyle, even tapping is possible.
Sound
Optimised body shape and internal construction transform the originally short, percussive tone into a loud, well-balanced euphony. The sound gains in form and substance and extends over a wide frequency spectrum, making Filomena well suited for soloistic use.
Black Locust in combination with Spruce complements the wonderful tonal characteristics of Filomena with a powerful, crisp sound.
Specifications