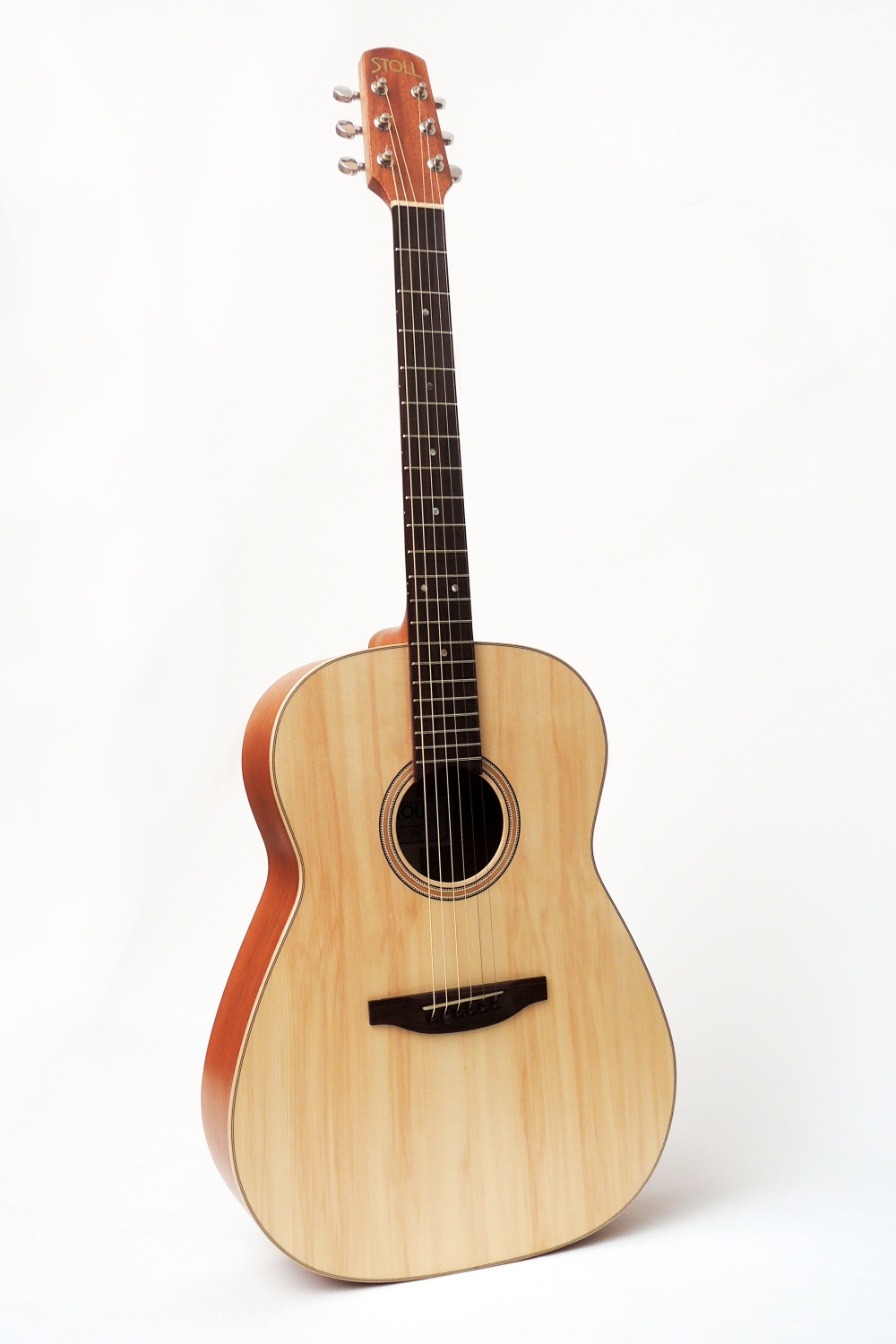 Description
PT59 is the starter model for our steelstring guitars.
While developing this guitar our intention was to create an instrument that motivates through the development of its sound at an acceptable price.
Thereby we did not want the cost-savings to impede with the substantially important signs of quality of a good instrument as there are good sound, good workmanship, solid woods which all are a 'MUST' as it is with all instruments of a higher price class.
Specifications
Type:
Class:
Basic
Back/Sides:
Mahogany
Top:
Spruce
Neck:
Mahogany (dove tail joint)
Neck Width:
Variable, 42 - 50 mm
Scale Length:
65 cm
Fingerboard:
Rosewood
Machine Heads:
Schaller
Bridge/Nut:
Bone
Finish:
Nitrocellulose, satin finish
Weight:
1,840 g
Case:
-
Options:
Lefthanded model,
scale-length user-defined,
pickup at choice
More:
Review
Our Concept
RRP:
€ 1,190.-